AGGIE 100 HONOREE
JK Bernhard has been recognized as one of the fastest growing Aggie owned or led companies in the world four consecutive years.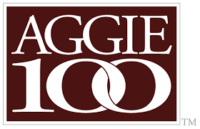 What our customers are saying about us
At JK Bernhard Construction, customer satisfaction is our ultimate goal. See what JK Bernhard clients have to say about a variety of services that we provided for their projects.
Kevin W. Newsom
Superintendent of Schools Medina ISD
"…nothing less than professional, organized, and knowledgable while holding a general interest in the quality of work…"
David Martin, AIA
A3 Studio
"I've worked with JK Bernhard Construction on a number of commercial projects over the last several years. I have found them to be professional, dedicated and proactive in working through the construction process."
The Arcadia Team
Arcadia Theater
"You guys are such troopers!…Everyone was completely blown away…" 
BENEFITS OF WORKING WITH US
Become a Partner
JK Bernhard is always looking for quality, efficient, and trustworthy subcontractor's and suppliers.  If you'd like to join our team, please contact us. 
Call us and get it done
When you hire us for construction services, you know you're getting highly qualified professionals who have the expertise and experience to make sure your project is done properly
and functions.